As technology advances and becomes more readily available and affordable, the opportunities to earn a living from the comfort of your home also increase.
Whilst you can start a successful part-time franchise business from home, it still cost a bit of money to get you started, which is why, in this blog post, I wanted to focus on making money from home with very little start up money needed.
When searching for ways to make money from home, you'll want to do plenty of research and investigation to ensure you're using reputable and reliable services and companies.
Depending on your needs, availability, and desires, you can earn extra money from a few dollars or pounds all the way up to a full-time income and beyond.
But probably more important than a research is to work out what your key skills are, what you'd feel comfortable doing and how much spare time you have to allocate to your new sideline.
Also, think about your motivation. Why do you want to earn extra money? Is it to buy a presents at Christmas, top up your emergency fund or add more income to your household. Knowing all of this will make it easier to choose which sideline to choose and will keep you motivated.
1. Reward Websites
To earn just a few extra spending dollars every month, consider rewards sites, such as Swagbucks or MyPoints. My friend does these in her spare time and earns about $100 a month between the two, without making any purchases. (You can also get cashback rebates at the two of these on purchases, it works very similar to Ebates).
How does it work? They each offer "Codes" throughout the day, often found via their Facebook pages. You can answer a poll question each day, watch a few videos, answer surveys, and more. You can easily do this while you are watching TV and the points add up. At the end of the month you redeem you points for Gift Cards (paypal or to a restaurant or shop you shop at), and enjoy the extra money.
2. Virtual assistant (va)
To earn a more part-time up to full time income, consider becoming a Virtual Assistant (VA) or Freelancer. There are many online forums and communities that list openings for this type of work. Some are one-off jobs, in a variety of fields of expertise.
Others, short term work, some can start as short term and turn into longer term if it's a great fit and a need is being filled. I've hired and done a few jobs on Fiverr.
It's great because to offer work, you set up a profile defining the work you'd like to do and the prices for your services. To hire work, you can find experts in many specific specialities and know the exact prices upfront.
3. remote working & freelancing
To earn a full time income from home, there are also an abundance of traditional companies that now offer remote or work from home job opportunities.
I know several people who've had great success by visiting the employment opportunities section of the company they'd like to work for, narrowing down the choices to "Remote" location, and determining what opportunities are open.
You can also look at more traditional job searching websites, and searching for "remote" openings. Companies such as Amazon, Google, Facebook, Dell, Apple, Walmart, Target, Hospitals, and more offer some work from home positions.
4. Start a blog
You can easily start blogging on any free blogging platforms, like Blogger and then transfer later to WordPress or other paid platforms.
Blogging is fun and fabulously creative way to express yourself, but it's not a short cut way to start earning lots of money straightaway, certainly not without an investment.
But if you are happy to wait a little, build your blog based on what you love talking about and what you are expert in, then you'll be regarded in the end.
---
---
5. food Delivery
This is not technically something you can do from home, but you can certainly start earning money straightaway.
Depending on whether you have a car or a bike, you can join a local delivery company to help deliver food takeways. If you have a bike, you'll also excercise at the same time and save money on going to gym!
You'll be in fact, saving money, whilst you earning money and getting fit at the same time!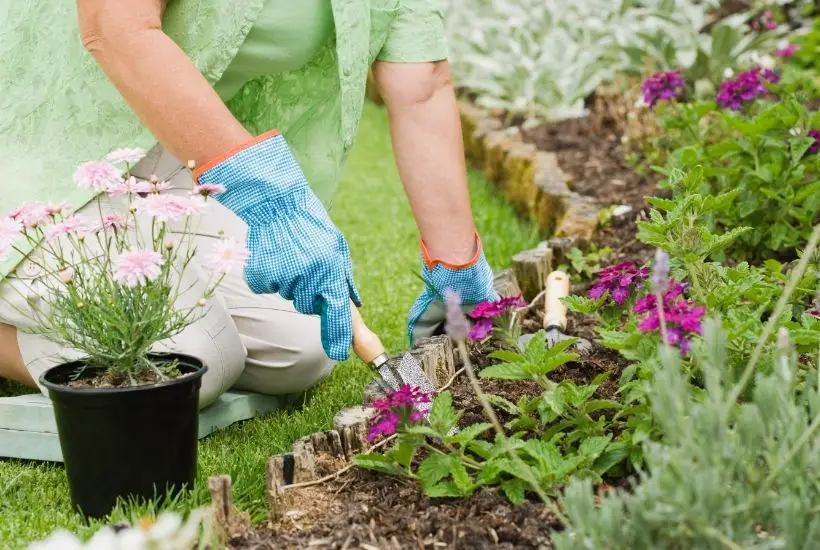 6. Gardening
There are plenty of people who love gardening and their garden, but they just don't have the time to maintain it. If you love gardening and you don't mind a bit of exercise, gardening could be the perfect choice to start earning extra cash.
I think, there is also a gap in the market, because a large landscaping company or a garden design company is not going to be interested in ad-hock gardening work, that's way too small job for them.
Start small by putting an advert in your local corner shop or a supermarket community board. You can also print simple leaflets and deliver them in your local areas.
7. Handyman or handywoman
Similarly like with the gardening service, being flexible diy handyman or handywoman is going to be a big plus.
Not every husband or a man in a house can do DIY, plus there are plenty of people who might physically not be able to do smaller DIY jobs in their house anymore.
8. Turn your hobby into a micro business
Do you like baking, crafting, making your own soap or sewing? It doesn't matter what your hobby is, the chances are that you are really good at!
For example, if you have all the tools, equipment and material that you need to make your bath bombs at home, you can easily turn your hobby into a little business.
Choose the hobby that you are the most proficient and have the best set up for. Also choose something that you can easily make, but the material is not prohibitively expensive.
---
---
9. Teach your favourite subject, skill or a hobby
Whether it's completely online or a physical 'face to face' set up, you can earn money without any investment by teaching what you know best.
This doesn't have to be a skill that you need to have a qualification for (like a math teacher), it could be something that you are really good at (like baking) and you have a real passion for and want to share your skills with others.
You can teach English online to foreign students, give extra tuition to students who want to pass an entry exam to a particular school or even teach how to crochet!
---
---
10. Become a pet sitter or a dog walker
If you like animals and you like walking, there is nothing much better than being paid to walk somebody else dog.
11. Rent a room – temporary
With the cost of hotels and B&B going up all the time, people are looking for alternative ways to stay, when they are on holiday or have to travel for work. It's not just that private accommodation is better value for money, but it's also about personal connection. People want to know more about the area from somebody who lives there and can tell them the best places to see.
12. Rent a room in your house – long term
If you think that short term let sounds like too much work, you can also rent a room in your house long term. If you live in UK, you can rent (short term or long term) a room in your house without having to tax it until the yearly income from your rent goes over £ 6 000.
Make sure that you choose the most suitable room in your house to keep your privacy and decide how much of the common areas your guest or lodger can use.
13. Rent a driveway
If you have a driveway, that you don't need or perhaps are lucky enough to have a spare parking space, this could also earn you reasonable money. Parking charges (and your income from them) depend on where you live, but expect to be paid (or charge) at least £7-8 a day if you live in a town next to a train station.
Stay in touch
Hope this post inspires you and of course, I'd love to know what you think! Let me know in the comments below or find me on Instagram, Facebook or Twitter and add the hashtag #practicalfrugality so that I can see your post.
Or why not subscribe to my weekly newsletter with frugal living tips and recipes straight to your mailbox.
Magdalena