I wanted to write about how to live a practically frugal life and enjoy every single day. Being frugal has always been very much part of me and what started as a perhaps a necessity is now a way of life. I hope in some small way I'll inspire you to join me on this journey.
About Blog
For me, being frugal doesn't necessarily mean saving money for the sake of it, depriving yourself of lots of things and making everything myself.
Sure, I love saving money, but I always have a purpose for my savings and then carefully distribute the money where I need to. I'm happy to deprive myself from a lot of stuff, in the knowledge that I can 'swap' it for something I actually want.
And I definitely love making my own bread, sewing clothes and making my own plum jam, knowing that it probably costs me more to make it than if I bought the cheapest version of it. But where would be fun in that!
So, my Practical Frugality Blog is a lifestyle blog full of useful saving tips, homemade crafts and life hacks to inspire you to become more frugal or perhaps look at things in a different way.
About me
I've always had an interesting relationship with money. From very early age I was very much aware that as a family, we didn't have much money. But it wasn't until I become a teenager when I realised what was quite normal in other families wasn't certainly normal in ours. At the time, I didn't know any better.
What become our way of life because of necessity, is what many people now strive for trying to live their life more authentically and more in tune with nature. My mum made most of our clothes and when I was old enough I made my own.
We had vegetables, fruit and rabbit meat from my grandmother farm garden. Each summer we spend endless days pickling fruit and vegetables to have enough to last us through the winter.
When I wanted something, I usually found a way to make it (fancy earrings, school pencil case, handbag). When I couldn't make it and wanted to buy something, I had to save up for it. Since I didn't get any pocket money (it wasn't really done in those days), I started to find a ways to earn money from very early age. I think my first earned money came from a paper collection.
Looking back, I think fondly about those times and whilst I've moved countries, towns and have completely different life now, it's still me inside. Little things make me happy, I like to dream and the complete luxury is a hot chocolate drink at the end of a long winter walk!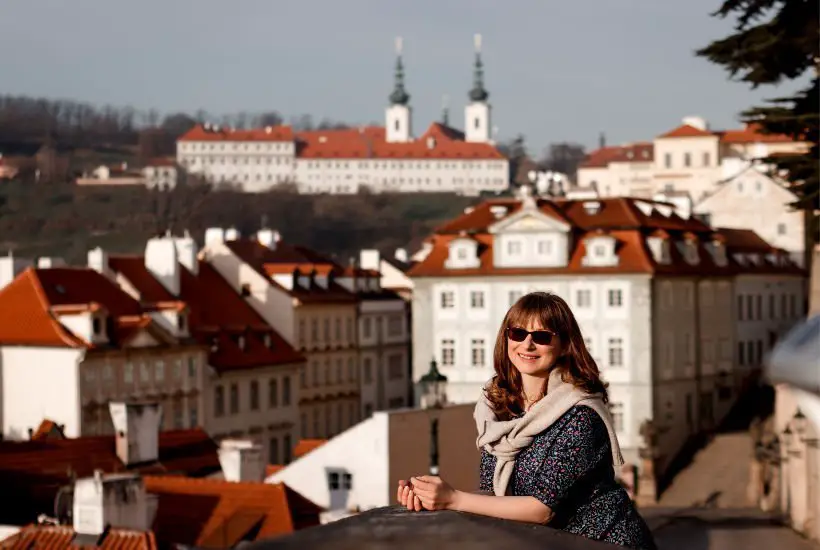 And another bit about me
I was born in Czechoslovakia and was only 14 years old when the Berlin wall came down. But I remember enough. Enough to shape my life, enough to make me humble and sad sometimes.
I always wanted to go to university, but because of part of my psychology degree was taught in English, I felt that I wanted to improve my language skills first. After my first university year, I had the chance to go to London and study English for a year. A year become two years and after 22 years I've realised I've lived in London nearly as long as in Prague. Funny how things turn out when you don't plan them!
For best part of that time I worked in the social care sector in a managing role. Although it was a very fulfilling job, it was never quite me. I didn't enjoy much the awkward top level meetings, having to dress to impress or the stress that came with it. I've left in 2011 and started to share my bread baking and chocolate making skills with other people. I've created my first business called Cocoa & Heart, which is still very much part of my life today.
I now, split my time between London and Prague, teaching people how to bake bread, testing recipes, blogging and helping other people to set up their websites and small businesses.
Being frugal has always been very much part of me and what started as a perhaps a necessity is now a way of life. I hope in some small way I'll inspire you to join me on this journey.
Magdalena
.