What does living on a fixed income mean?
By living on a fixed income, people usually refer to people who are retired or perhaps on benefits with very limited opportunities in increasing their income. For example, your pension is set when you retire and apart from the inflation, there is not much chance of that income to increase.
Fixed income also could mean that you are unable to increase that income. For example this could be because you have health issues or you are looking after somebody and you can't take on a part time job.
Having a fixed income doesn't necessarily mean, that you can't increase your income.
There are ways you can make your money stretch further, such as investing in a buy to let properties, putting your money into long term saving accounts or buying shares.
If you are not sure where to start, I'd recommend researching brokers online, such as Broker App, which will give you a good starting point and help you to invest your money wisely.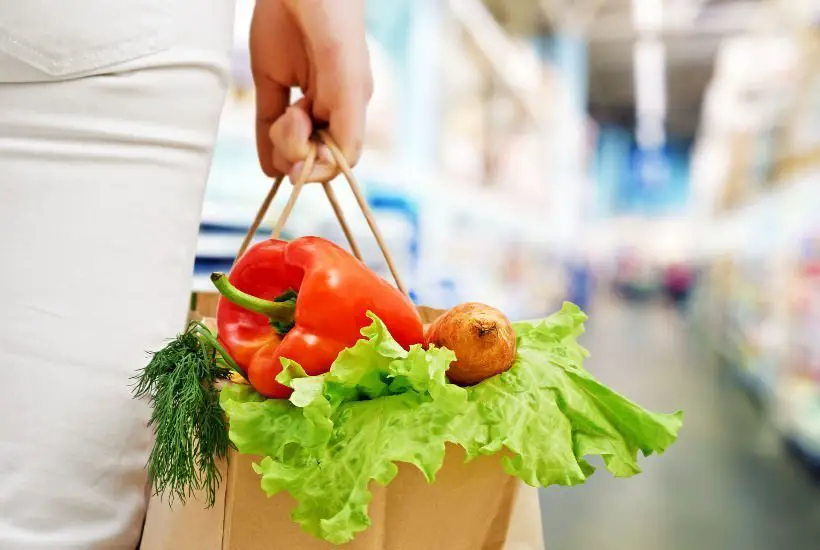 How do you live on a fixed income?
To live on a fixed income can be quite difficult. You need to plan a lot and depending on your income you might need to prioritise how you spend your income. Here are few ideas to consider:
Decide what is essential and what's not
Cut out non-essential expenditure if needed
Work out ways to spend you days well without spending money
Swap eating out for cooking at home
Make sure you have an emergency fund
If you need to, learn how to earn money from your home
Living on a Fixed Income: how Frugality Can Make it Easier
Even if you've been good about saving and investing, you will likely find yourself on a limited income when you hit your golden years.
You've stopped working (aaah!) and you have only your savings, pension or private pension to live on. That means that you can't go out to eat all the time or buy the latest gadgets as soon as they are introduced.
But that doesn't mean that your life has to stop, either. You should be able to actually enjoy your retirement, and if you live frugally, you can make that happen. You just need to find ways to increase your income and to limit your unnecessary expenses.
Here are a few ways you can do just that:
Keep Investing your money
You are likely to have spent decades of your working life learning about investing options to build up your retirement fund. Just because you are now retired doesn't mean that you have to stop investing.
By continuing to invest, you can create additional income during your retirement so that you have more fun money for things like holidays, days out, and other entertainment.
You can start investing money into stocks and shares, which give you a better return on your investment than keeping your money in a saving account. It's best to do thorough research before you commit to anything and there are plenty of resources online. For example, this tradezero review is looking into how apps can be effectively used in buying and selling shares.
If you have a larger investing fund, you might consider buying a rental property. You can generate a large income if you make the right purchase and keep the property fully rented.
Release equity from your home
By the time you are retired, you will have likely paid off your home or a huge portion of it. If that is true, you may be able to increase your income by getting a reverse mortgage or release equity from your home.
Reverse mortgages pay you money for the equity on your home. It's basically a way of selling your home without having to move out of it. You can either get a lump sum for the value of your home, or you can get monthly payments.
When you do sell your home, you pay off the reverse mortgage. In the meantime, you are required to pay the taxes and insurance on your home and to keep up with the maintenance.
Depending on the value of your home, you can generate a significant monthly income with a reverse mortgage. Basically, you can get paid a mortgage instead of having to pay one.
You will need to think about this option carefully because it will mean that your children or family will have less left after you've gone. It's, of course, uncomfortable to think about this now, but you need to practical about these things.
Down size your house
If you feel that equity release is perhaps too risky, you might like to consider downsizing your living arrangements to see whether you can release extra cash by moving somewhere smaller in your area or moving somewhere completely different where the housing market is much cheaper.
Retirement could be also a great opportunity to move to an area that you've always wanted to move to and explore different parts of the country.
Having a smaller house or even just a flat will be much cheaper to run as well are releasing more money into your retirement fund. You will save on heating, electricity, council tax and house insurance, simply because your house or flat is going to be smaller.
Downsizing could also mean moving in with your children or organising your house so that both generations have separate areas to live in.
Reduce electricity, gas and Utility Costs
You don't have to live like a monk to save money, but there are many things you can do to lower your energy expenses.
You can start with your energy expenses. Install compact fluorescent light bulbs, hang thermal curtains to reduce the demand on your HVAC system, and use floor fans and space heaters instead of the HVAC on more temperate days.
You can also install a programmable thermostat to turn the air conditioning up or the heat down when you don't plan to be home. If you have a remodeling budget, install vinyl windows, improved insulation, or even a cool roof to lower your energy costs even more.
There are dozens of things you can do to lower your energy expenses, ranging from simple lifestyle changes to big upgrades to your home.
Learn how to maintain your home
There are basic jobs around the house that can be done without calling for a professional. The golden rule here is not to take on anything that's way beyond your skill set and physical ability.
But, I'm talking about simple jobs, that can be done by an untrained person (with a bit of practice and the right equipment).
This could include painting and decorating, basic maintenance like putting up shelves, outside house painting and looking after your garden.
Grow your own vegetables and fruit
Gardening is not only a great way to stay active during retirement, but it is also a great way to save money. Depending on the size of your garden and your eating habits, you can save yourself a fair amount of money by growing your own food.
If you are not able to start a whole garden project, you can always have a little indoor herb garden. Eating fresh, organic produce will also improve your health and keep you out of the doctor's office.
You'll feel better and you won't spend as much money on doctor's visits or medication. And the exercise is great benefit too!
You can also supplement your garden produce with wild fruit, herbs and vegetables. I've written a great introductory guide to foraging for you to get started as well as the best foraging books to buy and a comprehensive list of wild food month by month to inspire you.
Maintain a Health Care Fund
As you grow older, you will have more need for health care. You may have a basic insurance coverage, but your insurance probably won't cover all your expenses.
Don't let a serious illness wipe out your savings. Invest in a separate health care fund that you can draw on whenever the need arises. Talk to your financial planner about the best account for this, such as an HSA or another account with tax advantages.
You may not have the same spending power during retirement that you did when you were working, but that doesn't mean you have to live hand to mouth.
With careful financial planning, you can cut back on your monthly expenses and even generate additional income so that you can live a little more comfortably. These tips will help.
Stay in touch
Hope this post inspires you and of course, I'd love to know what you think! Let me know in the comments below or find me on Instagram, Facebook or Twitter and add the hashtag #practicalfrugality so that I can see your post.
Or why not subscribe to my weekly newsletter with frugal living tips and recipes straight to your mailbox.
Magdalena
PIN THIS FOR LATER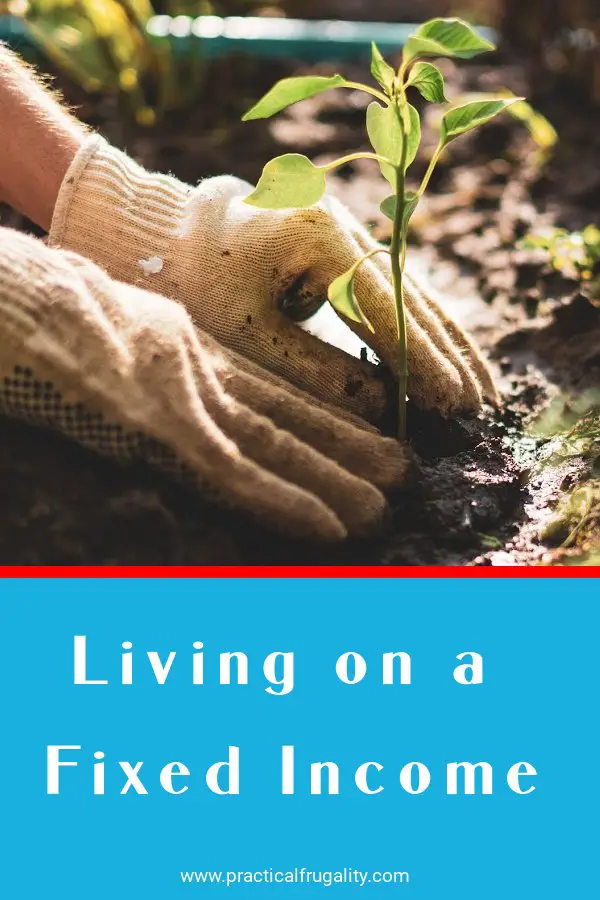 This blog post was originally written on 22 October 2020 and last updated on 11 March 2023.