Today, I wanted to share with you my handmade sugar peach scrub recipe using real peaches. I've seen recipes with peach flavours or essences or peach tea and whilst I'm sure they are amazing too, I think using the fresh fruit makes a big difference.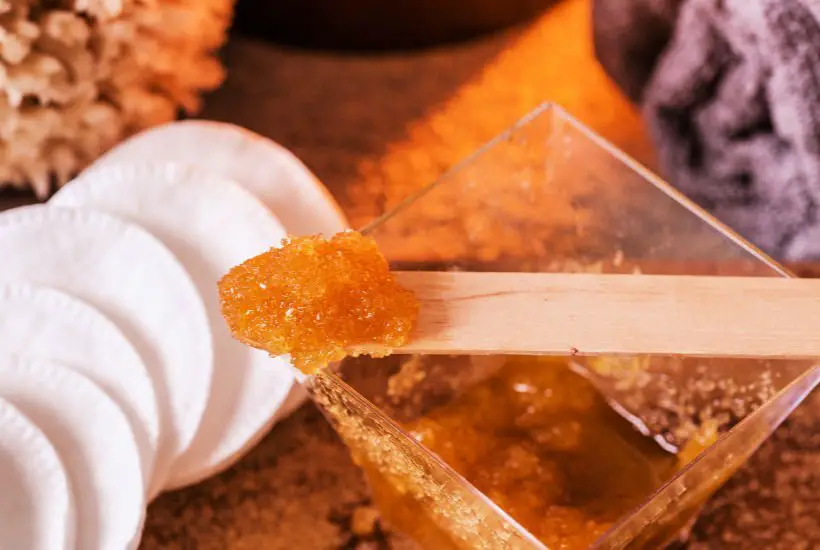 Making my own sugar scrubs has recently become my favourite thing to do. The basic recipes are so simple to follow, and I love that I can use fresh fruit to make the scrubs. Homemade sugar scrubs are also so much cheaper than shop-bought ones, which means I can re-allocate my money on something I can't actually make at home!
The benefits of using a fresh fruit
The good thing about peaches is that they contain something called alpha hydroxy acid. These alpha-hydroxy acids are a group of natural acids found in various foods such as fresh citrus fruits, cane sugar, apples or milk.
The beauty industry often adds these acids to their products as they have a positive impact on the skin (smoothing wrinkles, brightening skin tone etc.) These acids also work as an exfoliant and when used with the abrasive properties of sugar, they help to break down dead skin cells and regenerate your skin.
Peaches are also full of Vitamins A and C, which will nourish and brighten your skin.
The Benefits of Exfoliation
I use facial sugar scrub about once or twice a week to keep my skin looking fresh and bright.
Best uses for peach sugar scrub
This sugar scrub is perfectly suitable for any skin types, but if you have very sensitive skin, you might like to try just a little bit on your hand first and see whether this scrub is suitable for you.
Once made, this sugar scrub should be kept in a closed container and since we've used fresh fruits, it needs to be refrigerated.
It should be fine for about seven days.
Peach sugar scrub recipe
Ingredients
1 fresh peach, peeled and pitted
1/2 table spoon of coconut oil
1/2 table spoon of warm honey
3 table spoons of brown granulated sugar
The method
First of all mash the peach with a fork until smooth. You can also use a blender or food processor, but if like me, you don't like the extra work with washing up tidying up, just use a fork and a bowl.
Mix in the coconut oil and warmed up honey. When completely smooth, add the brown sugar.
Because every peach has a different size and has a different amount of water inside, add the sugar spoon by spoon. Always mix in and then add more sugar if you feel the mixture needs to be thicker.
The final consistency of the sugar scrub should be like a very thick sauce.
How to use your peach sugar scrub – facial
Splash a bit of water on your face first and then apply a small amount of your peach sugar scrub in a circular motion. This will help to exfoliate and smooth your skin. Make sure you add your neck to the process.
If you can, let the sugar scrub on your few minutes like a face mask. Read a magazine for a bit and relax.
When you are ready, rinse your face with warm water and use a face cloth to rinse all the sugar scrub from your face.
My other sugar scrub recipes
PIN THIS RECIPE FOR LATER