As I get older, I've found that my feet really benefit more and more from using an exfoliating foot scrub on them. Many of my friends enjoy getting pedicures, but some people just don't enjoy them, prefer not to incur the expense, or can't get them for medical reasons.
I have an autoimmune disease and my rheumatologist has advised that I should not get anymore manicures or pedicures. I also have weird allergy issues, so making my own scrubs, lotions, etc at home is easier for me than shopping for pre-made products that may contain something I shouldn't be exposed to. I also enjoy the crafting aspect of creating these, and using my creativity to personalize them to my preferences.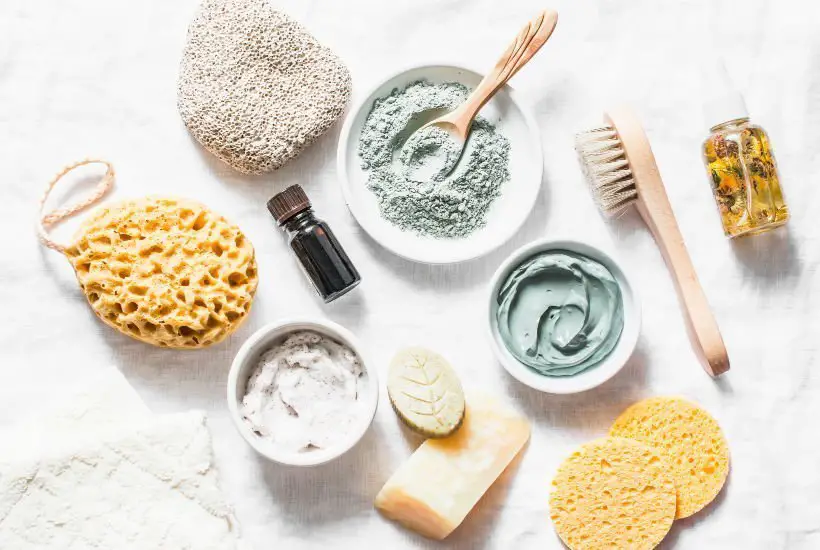 Sometimes the batches make more than I can use, so I'll gift them to others to enjoy. I hope you enjoy using this Sea Salt Foot Scrub Lotion as much as I do, it has my feet in tip top shape for sandals!
DIY Essential Oils Exfoliating Sea Salt Foot Scrub Lotion Supplies:
½ pound glycerin soap base of your choice

½ cup shea butter

½ cup olive oil

One cup of sea salt

1 teaspoon sweet almond oil

10 drops lavender essential oil

10 drops peppermint essential oil

10 drops eucalyptus essential oil

2-3 drops of food coloring
Cut the soap base into squares and place into a microwave safe bowl. Heat at 30 second intervals 2-3 times until it is almost, but not quite completely melted.
Add shea butter to the melted soap base. Heat at 30 second intervals until everything is nicely melted.
Add olive oil to the bowl.
Add sweet almond oil to the mixture.
Add essentials oils.
Add salt
Add food coloring.
Mix everything together really well.
Store in an airtight container or ziplock bag until ready to use.
THESE ARE A FEW ITEMS I USE WHEN PREPARING THIS sea salt foot SCRUB:
More Homemade Skincare Recipe Ideas
Posts may contain affiliate links. If you purchase a product through an affiliate link, your costs will be the same but Practical Frugality will receive a small commission. This helps cover some of the costs of running this site. We appreciate your support!
PIN THIS RECIPE FOR LATER