The world is a vast place. It may not feel like it, but if you're feeling bored of English life or trapped by Brexit wreaking havoc on the pound, you do have places to go.
There are countless beautiful places in the world, but sadly for many that beauty is associated with a steeper price. In these locations, that will not be the case, but this is clearly not an exhaustive list.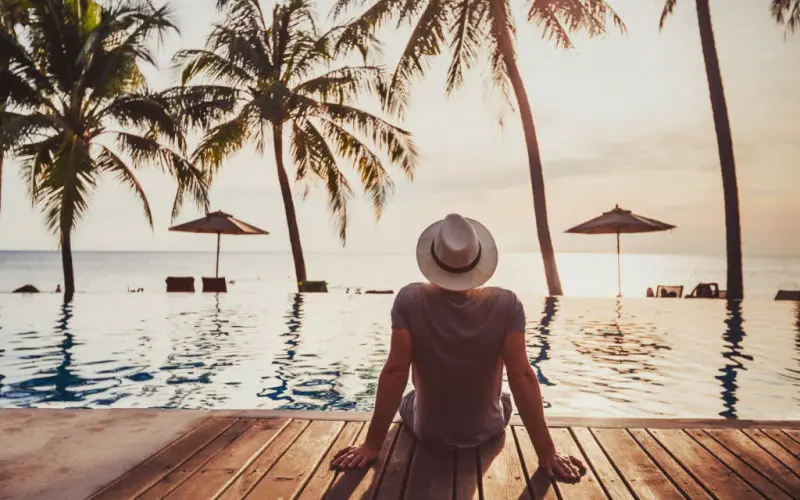 Almost all countries offer areas of outstanding natural beauty, so if affordability is important to you, you may want to holiday in your home country and reduce what is often the most expensive aspect of going on holiday – the travel prices.
On the other hand, if you are short of time, you might like to consider hiring a private jet for the ultimate luxury travel. Imagine you can be in your chosen destination in the shortest possible time, without the airport queues and travel in style at the same time! The jet card cost is actually very affordable and offers the best in luxury travel in 2022 with your jet available within 4 hours anywhere in the world.
Have a think about what you are going on holiday to do. If you are looking to relax on a quick break, you may want to consider booking a bed and breakfast in an area you've never been to and enjoy walking and exploring at your own pace; alternatively, a spa weekend might do the trick. If you are looking for excitement and adventure, there are several adventure holiday packages at home in the UK.
If you are not afraid to put in the time and research, you're sure to find many affordable and beautiful spots perfect for your holiday.
If you're in the mood for a getaway to a location whose beauty you can enjoy with the comforting knowledge that your wallet is not being turned inside out, have a think about these top 3 destinations.
1. Paxos, Greece
14km south of Corfu, Paxos is a 19 square kilometre island that is regularly featured in lists detailing the top greatest escapes in the world. Packed with gorgeous olive groves and grapevines, Paxos is only accessible by ferry boat, so has escaped the hoards of tourists with their eyes on Greece. With only 2300 inhabitants, you will really connect with the culture and the laid-back atmosphere, creating the ideal location for you to sit back, relax and enjoy the beauty of the sun and sea.
Paxos has three towns: Gaios, its capital is the place to be if you want to sit in a taverna with a glass of cold retsina and watch the working fishermen take home their catch. Lakka is the second largest town with a spectacular bay, perfect for boat trips. Loggos is the smallest settlement on Paxos, more of a village than a town, and is known for its charm and tranquillity. Greece is easy to get to, and villas in Paxos are surprisingly affordable, with some prices as low as £658 for 7 nights and flights!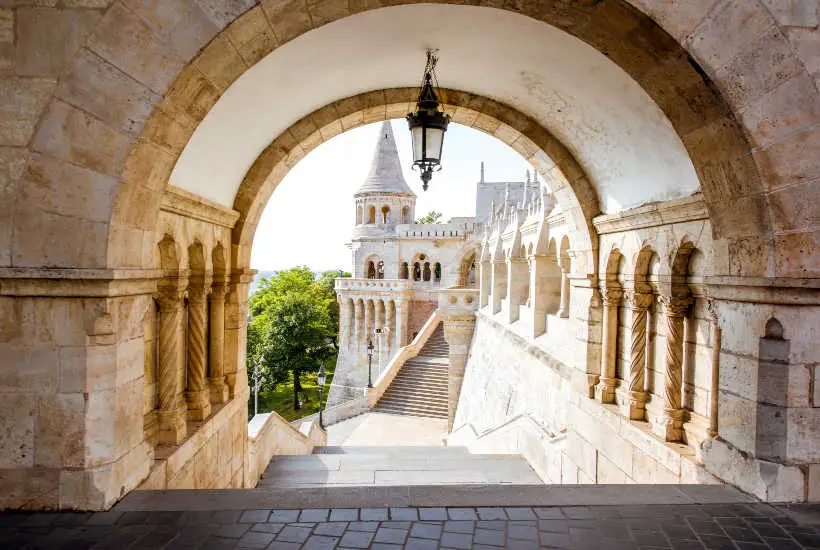 2. Budapest, Hungary
The place known as the City of Baths is a more urban holiday destination but is incredibly beautiful. Over 120 hot springs can help you relax and de-stress from the trials and tribulations of home life. Budapest hosts fantastically beautiful views, such as those seen from the top of Gellért Hill, or the vistas of Pest from Fishermen's Bastion.
What's more, Budapest has free walking tours, cathedral visits and tours of their Parliament (if you're an EU citizen), and if you love architecture you can enjoy some of the world's best.
Compared to other European cities, Budapest is a bargain. With not much of its Forint currency you can travel the city with public transport costing the equivalent of $1.50 per destination. A museum visit costs about $5, and a coffee about $2.
3. Grenada, Nicaragua
This city may require more expensive flight costs, but it is well worth it. Grenada is the oldest colonial city in Nicaragua, and its fascinating history and comforting safety have made it popular with globetrotters. It's a small but stunning city, and every location can be comfortably reached on foot, so forget about transport costs when you're there.
There are so many free things to see in Grenada that you can easily get away with only paying for food and accommodation (and hotels such as the high-rated El Almirante won't set you back too much from £31 a night).
Home to beautiful volcanoes like Volcan Mombacho or Masaya, you will be kept busy if you love to hike. Plus, Mombacho has a real cloud forest at the top, with coffee plantations and the most incredible views. If you are into your history, Grenada has six main churches with fascinating backstories or an 18th-century soon-to-be-restored fort in the city. It's also home to the 10th largest fresh-water lake on earth, inhabited by Bull Sharks and food vendors. It's a beautiful destination, and very affordable once you're there – so if you're planning an extra-long holiday, give Grenada some serious consideration.
More travel tips