It's January, yay! How did we get here so fast! Every January I make a few New Years Resolutions, with some around money.
January is the perfect time of the year to review your finances and start the year with a clean slate. And what better way to start the year, than to have a 'No Spend January'!
What is 'no spend January'
It is, exactly what you think it is. For 30 days you will challenge yourself to spend as little as you can and rain in all your excess spending.
Ideally, you will have a days, when you won't spend any money apart from the basic house utilities, travel to work and basic food. No extravagant food, clothes, shoes or entertainment.
The 'No Spend January' is not about living like a hermit, but it's about trying to escape the need or gratification that we get from spending money. It's about making us appreciate everyday life and spend time in different ways, rather than consume goods, food and services.
It's also about having a nice pot of money saved at the end of the month, which you can allocate to something meaningful, like a large purchase that you really need, travelling or saving towards your house deposit or mortgage overpayments.
Why do no spend month in January?
You can do any month as a 'no spend month' and some people even prefer to choose February, because it's only 28 days.
But the good thing about doing 'no spend month' in January, is because you've probably overspend on Christmas and it's easier to 'do without'. Or perhaps you are even pushed into money saving mode, because you need to re-pay your credit cards after spending so much in November and December.
Either way, January is the perfect time of the year to do this challenge as it sets you for the New Year and gives you a heads start.
Why do 'no spend January'
Challenge your self-discipline
Save money
Re-set and re-align your finances after Christmas spending
Have a time to re-think some of your spending habits (e.i. do you really need everything you spend your money on, currently?)
What are the rules?
What you are allowed to spend money on
Food
House utilities
Insurance
Essential Travel
What you are not allowed to spend money on
Clothes
Shoes
Make up
Non-essential toiletries or perfumes
Non-essential travel, holiday etc
Holiday
Going out (clubs, parties etc.)
Eating out or takeaway
Household appliances
What to do if you have an emergency
If you have any emergency, that requires you to spend money, then of course, that's absolutely fine.
Nobody is going to judge you for failing to do a 'no spend January' if your washing machine blows fuses in the house and you need to get the repairman in or even buy a new washing machine. You can try to fix the problem yourself, but it's also wise to know when to call a professional if you have to.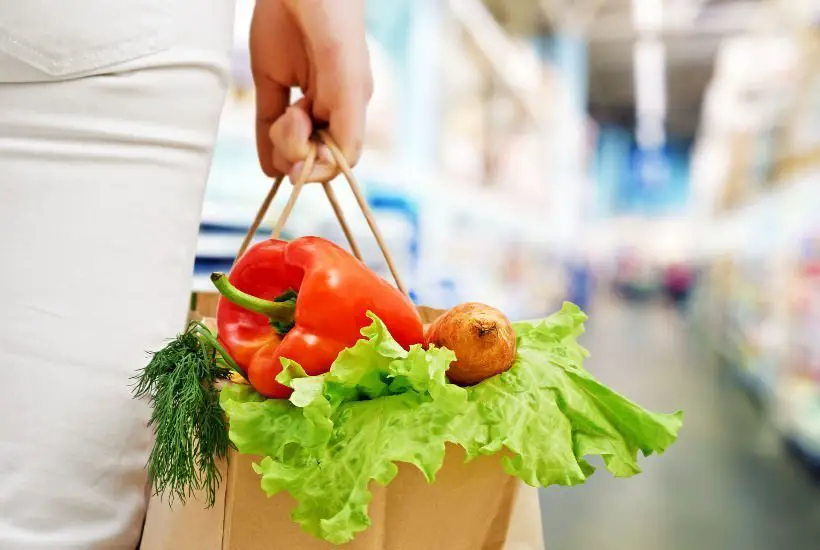 How to get prepared for no spend January?
O.K, so this is a little bit controversial to other advice you might see out there about 'no spend January', but I'd say, that there is no point buying lots of stuff (food, toiletries, clothes or make up), so that it lasts you for the whole month (and allow you 'not to spend' any money). It's kind of like you are cheating yourself!
So, instead of preparing by buying tons of stuff in advance, I would rather see you preparing for the challenge in a completely different way.
Food
Go through all your food cupboards and make a list of what you have. Try to work out what recipes you can make from the ingredients you already have or what you need to buy to make the most of what you already have. Plan your meals in advance and try to buy food for the whole week in advance instead of going to buy food every day.
Homemade Slow Cooker Beef Stew
Easy version of beef stew made slowly for a lot of flavour and tender meat.
View this recipe >>
Easy Taco Soup Recipe
Easy to make and delicious to eat – a soup with a Mexican flair!
View this recipe >>
Easy Sprite Biscuits Recipe
Very easy recipe to make with only four ingredients. Ready in 30 minutes.
View this recipe >>
Clothes
Go through your wardrobe and check for anything you've not worn for a long time. Check whether it still fits you and if it does, try to plan a different outfit for different days.
That way you will feel like you are wearing 'new' clothes every day, instead of having to spend money on new clothes. If anything needs fixing or cleaning, see how you can repair your clothes to carry on using them.
Entertainment
It's best if the whole family joins you for the challenge because it's also a great way to spend some time together.
Think about ways you can spend time together that won't cost any money like playing board games, cards, cooking together or making simple diy projects.
Going out
Write a list of places that you can visit for free during January. This could be your local park, museums, galleries or other places.
Think about stuff you can do outside that doesn't cost any money, like walks, geo catching for kids, learning your local history etc.
How to survive no spend January (and have a bit of fun at the same time!)
GIFT IDEAS FOR FRIENDS AND FAMILY WHO'S BIRTHDAY ARE IN JANUARY
This is a tough one, because just because you try doing a 'no spend January' your family or friends shouldn't miss on their presents. One solution is to let them know in advance and tell them that you won't be able to give them a gift this year or that the gift might be symbolic or homemade.
You can also say, that if they are O.K with that, you are not expecting any presents from them this year either. This is easier done with adults, than with children, so here are some budget friendly options for gifts:
Homemade Toiletries & Cosmetics
Gifts for Home
Food Gifts
Children Gifts
STAY IN TOUCH
Hope this post inspires you and of course, I'd love to know what you think! Let me know in the comments below or find me on Instagram, Facebook or Twitter and add the hashtag #practicalfrugality so that I can see your post.
Or why not subscribe to my weekly newsletter with frugal living tips and recipes straight to your mailbox.
Magdalena