Is your current home water supply meeting all your needs? Are you looking for a way to store water in your home? Placing a water storage tank may sort out these issues.
And if you're still not convinced, this article will enlighten you on the benefits of having a water storage tank at home that will give you enough reason to undertake this project.
By having one of these in your house, you'll benefit in the following ways: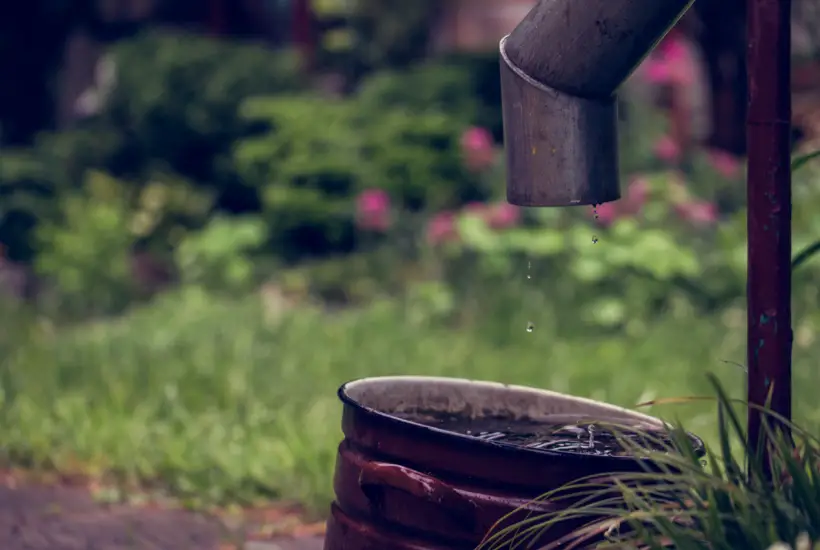 1. Fulfills All Your Water Needs
Different households have varying water needs regarding quantity. This typically depends on the size of your home and how you intend to use this resource. 
There are different-sized water tanks in the market for your selection. Their holding capacity, for example, 10,000 liters or 5000 liters, determines their sizes.
This storage tank will collect rainwater, availing extra water, besides your regular supply, to meet your additional needs fully.
2. Convenience Of Water Usage
With only one source of water supply, you'll use this water to meet all your needs, from showering to doing house chores to gardening.
This is inconvenient, mainly if your taps are located inside your house and need to water several acres of your garden. You'd need to purchase extra equipment, such as buckets and hose pipes, to make the work easier for you. 
However, you can position it conveniently with a water storage tank for your use. This can be near your car park or garden, eliminating the extra hustle needed to satisfy your needs.
Also, you have the freedom to choose what water will be used for what purpose.
You can decide that the water stored in the tank will be for non-essential uses, such as car washing, with the main water supply conserved for critical functions, such as cooking and drinking. 
Bonus Tip – Hire Reliable Services 
Water storage tanks can significantly reduce the chances of flooding in your home and protect your property. However, even if you use these tanks with care, you cannot guarantee that water tanks will keep performing properly for years to come. Several factors can damage the water tank over time. Suppose you have a leaking water storage tank in your home. In that case, you shouldn't rely on DIY approaches and consider hiring professional services like Flood Services for basement to avoid property damage.
3. Reduced Energy & Home Bills
Most of the time, relying on your municipal water source might become quite an expense, especially if you have several water needs.
You'd be consuming much water, whose bill will also increase. This increases your expenditure for no reason, considering there's an alternative to reduce the high water bills.
Having a water storage tank at home is a great alternative to reduce your expenses. With a water storage facility, you can subdivide your water uses to your sources.
You can reserve your municipal water for evening use when it would be challenging to access your tank stored outside. Alternatively, you can use the stored water for all needs except cooking and bathing. 
By adopting such practices, you'll reduce your municipal water consumption, which you have to pay for, and increase the use of your stored water, which is free. This reduces your household expenses.
READ MORE
4. Alternative Water Supply
There are many instances where there's no water supply at certain times of the day or seasons from your primary water source.
This could be due to water rationing by your municipal council, a damaged supply system, or during drought.
With no water storage tank in your home, you'd have to purchase water, which at such times would be challenging to find. This renders most of your water uses undoable.
However, you wouldn't have to worry about lacking water to meet your needs with a water storage tank.
You'd have stored water at your disposal that will satisfy your needs until the primary source resumes functionality.
If your locality is prone to water disconnections, purchase a large capacity water tank. A large water tank will last you even for days if the water shortage becomes extreme.
READ MORE
5. Reduced Water Waste
Most of the water used at home tends to go to waste, especially after a downpour. This water often flows and finds itself in sewers and stormwater drainage systems, limited use due to contamination. 
However, having a water storage tank in your home will collect and store this rainwater. With this, you're spoilt for choice on its use.
Apart from using this water for household chores and gardening, you can also drink it.
For drinking purposes, all you need to do is treat it with readily available treatments, such as chlorine. Ensure you test it before consumption. This eliminates water wastage in totality.
6. Reduced Flooding
As previously discussed, a water storage container will prevent any surface run-offs. If your home compound isn't paved and is 'soil-based,' rainwater will seep into the ground. This is the desired use of this water. 
However, what of when the water is too much, and it raises the water tables of your ground?
This surface run-off will accumulate, cause flooding in your compound, and might find its way inside your house. This is undesirable and might damage your home.
You can prevent all these with a water storage tank.
7. Reduced Soil Erosion
A water storage tank will reduce, if not prevent, soil erosion from occurring. 
The tank reduces the amount of surface run-off. If this water flow is in excess, it will strip off the topsoil of your ground, causing soil erosion and stripping off any plants any applied fertilizers.
In the case of a thunderstorm, erosion might cause landslides, putting you in danger. 
I think you'll agree now that having a water storage tank in your home is a great idea and has many benefits.
To reap maximum benefits, make sure you purchase a water storage tank whose size meets all your needs.
Stay in touch
Hope this post inspires you and of course, I'd love to know what you think! Let me know in the comments below or find me on Instagram, Facebook or Twitter and add the hashtag #practicalfrugality so that I can see your post.
Or why not subscribe to my weekly newsletter with frugal living tips and recipes straight to your mailbox.
Magdalena