More and more households in the U.S. are involved in gardening, according to the National Gardening Association's most recent statistics as reported in Garden to Table: A 5-Year Look at Food Gardening in America. Many are becoming rather creative as to where they do their gardening too, for example, even among Manhattan real estate where most have a little yard to speak of, container gardening is popular on outdoor patios.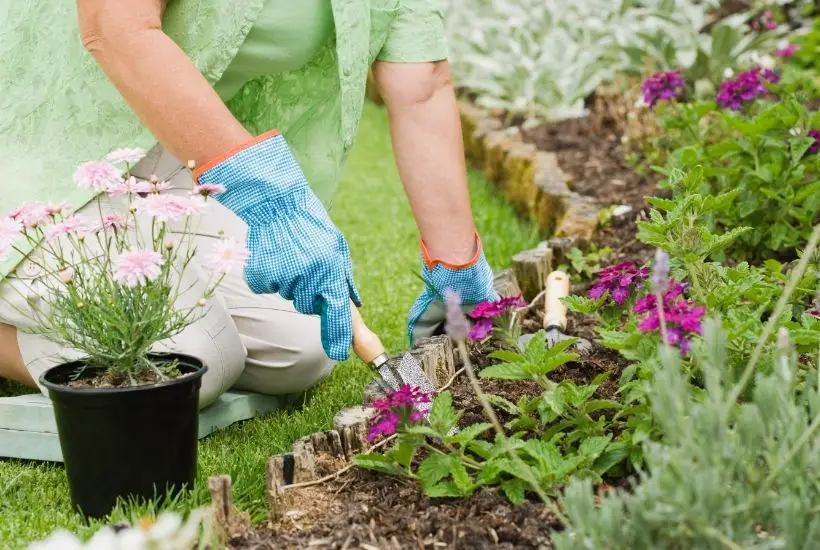 Here are top 10 gardening hacks to help you to save time
1. Plant Herbs and Vegetables Near Your Door
By planting herbs and vegetables close to your front or back door, you won't forget to water them and they'll be nearby when you need ingredients for making meals.
2. Use Milk Jugs for Watering
Empty milk jugs make ideal watering "cans" especially for watering seed trays, seedlings that are beginning to sprout, and house plants. They're easy to fill, pour and carry around, and you won't have to worry about them dripping all over the place like so many watering cans do. You can change up the amount of spray you need by poking smaller or larger holes in the lid too.
3. Eliminate Weeds with Vinegar, Not Your Back
Save your back by using vinegar to get rid of weeds instead of pulling them out, and potentially uprooting your plants at the same time. Simply douse them with vinegar. Just be sure to cover up anything you want to keep.
4. Prune Evergreen Trees Later in the Season
If you wait to prune your evergreen trees, like boxwood and yews, until they've produced the majority of their new growth you won't have to do it again until next year, saving a significant amount of time.
You can prune most smaller shrubs or hedges yourself. If you have large shrubs, hedges or trees, it's best to call professionals, like Gilbert tree pruning experts, who will take care of everything.
5. Use Cinnamon to Prevent Fungus
If you have to move plants from one area to another, after replanting fungus is a common problem and it's the last thing you want to have happen. To prevent that and keep your plants in optimal health, simply dip the roots of the plants you're moving into cinnamon.
6. Label Your Plants and Keep Animals Away with Plastic Forks
Plastic forks can be used for more than eating. Place them around your plants in the garden to prevent animals from destroying them. You can also use the fork tines to place the names of the plants so that you don't forget what you planted where. 
7. Buy Gardening Tools with Colorful Handles
Garden tools often come with handles that blend with dirt and greenery, but that can make them hard to find. Don't waste time searching. Look for pruners, trowels and other tools that have bright orange, yellow or red handles so you can easily spot them. 
8. Dig One Large Hole Instead of Many Small Holes 
If you have a big bag of lily or tulip bulbs to plant, instead of digging lots of small holes, dig one large planting hole instead. Just be sure that it's big enough for all your plants or bulbs to prevent overcrowding. 
9. Tour Your Garden on a Regular Basis
Tour your garden daily or every other day, checking your plants for signs of disease and pests. The sooner you find a problem, the sooner you can take care of it, which will mean less work later.
10. Use a Garden Tool Holder that Sharpens and Oils Garden Tools at the Same Time
It's easy to make your own garden tool older that will keep your tools oiled and sharpened. Simply fill a terra-cotta pot with sand and add mineral oil. Then place those rustless, small, sharp gardening tools inside. It will save you lots of work and time.
Stay in touch
Hope this post inspires you and of course, I'd love to know what you think! Let me know in the comments below or find me on Instagram, Facebook or Twitter and add the hashtag #practicalfrugality so that I can see your post.
Or why not subscribe to my weekly newsletter with frugal living tips and recipes straight to your mailbox.
Magdalena
More gardening ideas