This recipe for Coconut Lime Soap makes 5-6 bars if you're using the same long soap mould I used. Different moulds can yield different quantities based on size, volume held, etc. If you are just starting with soap making you might find my introduction to soap making blog post useful.
The combination of coconut and fresh lime, makes it a great fresh fragrance and the soaps are perfect little gifts or treats for your friends and family.

The materials required to create this Coconut Lime Soap are:
● ¾ pound melt & pour goats milk soap base (buy here)
● 1 tablespoon fresh lime zest
● 10 drops coconut soap fragrance oil (buy here)
● Silicone soap mold (buy here)
● Large Pyrex measuring cup
● Wooden stir stick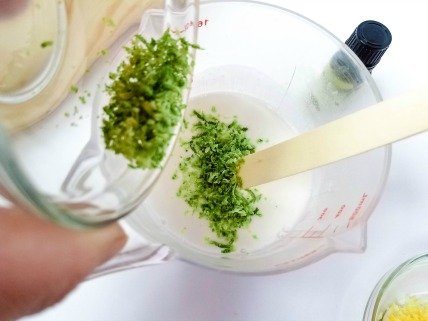 Zest a lime, using a cheese grater. Pat dry with paper towel. Cut the soap into 1 inch chunks. Melt the soap in the microwave for 30 seconds. Stir. If it is not completely melted, put it back on for 10 second increments, until fully melted; stirring each time. Add the lime zest.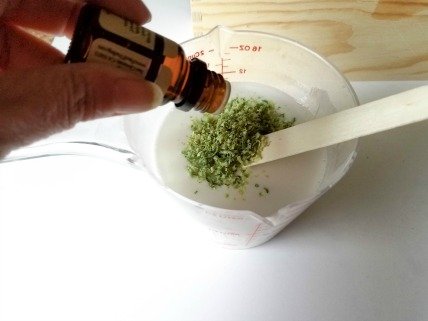 Add the cinnamon essential oil. Mix well.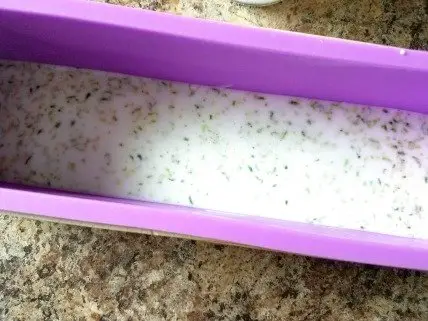 Pour into the silicone mold. (Optional) Lightly sprinkle with more lime zest on top of the liquid soap mixture. Mist lightly with rubbing alcohol to help reduce bubbles. Let set for about 3-4 hours.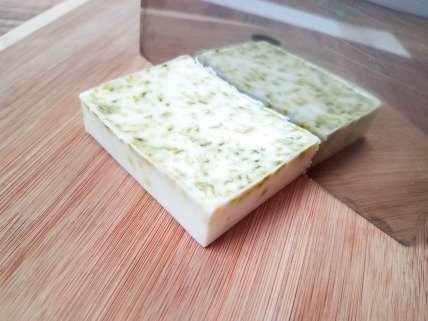 Remove from mold. Using the straight scraper, cut the soap into 2 inch bars.
I usually wrap my soap first tightly in a cling film and then in a pretty paper wrapper. This way the soap keeps for few months and doesn't dry. 
These are a few items I find helpful when making this Coconut Lime Soap
Anywhere in the world
UK SUPPLIERS
Posts may contain affiliate links. If you purchase a product through an affiliate link, your costs will be the same but Practical Frugality will receive a small commission. This helps cover some of the costs of running this site. We appreciate your support!
My other soap recipes
PIN THIS FOR LATER