I've always love travelling and enjoy learning about new places, history and exploring the countryside.
But, since I started my self-employment journey about 10 years ago, we initially didn't go on holiday and did a lot of 'staycations' and day trips instead.
This was not only because I wanted to watch my outgoings, but as a new small business owner I was pretty much scared leaving the house in case I missed any business opportunity or a phone call!
I have to say, I'm getting much better now and have started to enjoy the occasional holiday or time away from my house and my business.
But I still want to be sensible with my money when I'm travelling. I don't feel very comfortable in most upmarket holiday places, which means that most of the times we opt out for budget friendly choices anyway.
Over the years I've collected quite a few tips on how to save money when travelling and booking your trip, which I wanted to share with you today.
1. Book your travel ticket for mid week
The price of flight ticket can vary not only how far in advance you book, but it also depend on a particular day. For example the cheapest tickets are usually mid week (like Tuesday or Wednesday) when there is a less interest to travel.
The most expensive tickets are quite often last minute tickets (unless they are really last minute – like on a day or next day), weekend tickets and also Friday & Monday as people often turn a weekend into a longer weekend and the airline companies of course know that!
The difference could be staggering and I often find I save ½ price of the ticket price if I travel midweek. You'll of course need to be flexible with your annual leave or holiday requests and also make sure that your accommodation matches your dates.
If you are booking directly your flight and your accommodation independently, it shouldn't be a problem.
2. Go light & pack only essentials
If you can, see whether you can travel with just a hand luggage. You need to check each airline requirements, but most allow one piece of small luggage to take on board for free. This could save you up to £40 – £50 on a return journey.
I always travel with just hand luggage for my travels to Prague and think to myself if I forget anything (or have to replace or buy something) I have £50 budget toward it and I would be still quid's in!
3. Go on a package holiday
Before you start shouting at me, let me explain! I've never thought of going on a package holiday until I realised that they are often much cheaper than booking everything separately!
The package holiday companies can get a better deal with local hotels and airplaine companies that are difficult to match to the same quality if you book everything separately.
We've stayed in great quality hotels in Malta, Madeira, Mallorca and Nothern Cyprus with half-board, flights, airport transfers for a fraction of price than if we booked directly.
Often the half-board option is only little bit more than breakfast only and once we bought a half-board for 2 weeks for extra £50 each. The only other way dinner food would cost us £25 per person per week, would be if we ate bread and vegetables (plus you of course can't cook anything in the hotel!)
We don't use the hotel entertainment or the optional tours that are usually on offer in the hotel and just make our own itinerary and head out each morning for a day of exploring, knowing we don't have to worry about where to each dinner, because it's pre-paid.
Quite often we don't each much for lunch, because we are so full from breakfast, so we save money twice!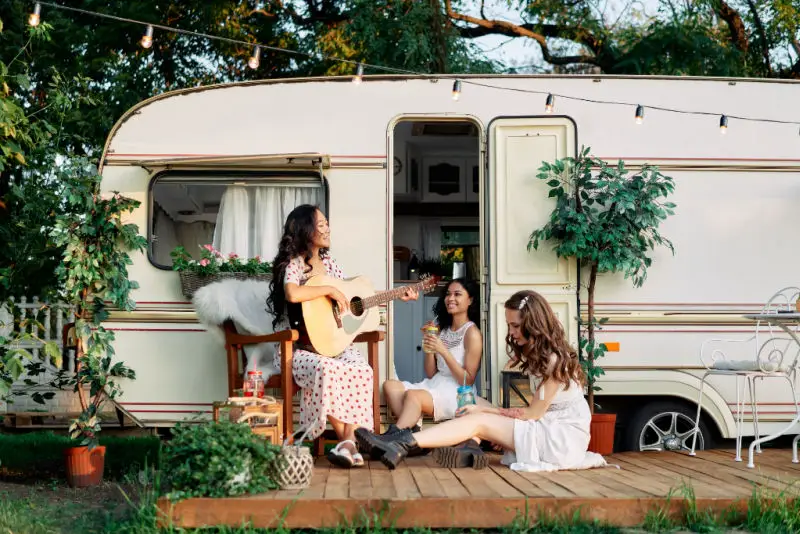 4. Make sure you get good deal on your travel insurance
Although it's an extra cost and it feels like wasting money on something that you don't need, it's not only necessary to have a travel insurance, but many airlines won't allow you to travel without one. On a practical side, I can bet you that the only time you won't take one out, you'll probably needed!
But before you go off spending money, that you don't have, check first if you don't already have an insurance.
For example, I have a bank account that offers complimentary European insurance if I pay a certain amount of money each month in. As long as I earn above that figure I know I'm covered for any European trip.
The type of insurance also depends on how often you travel. If you know you will take 4-5 trips in the next 12 months, it might be worth spending on a year's worth insurance, rather than buying individual covers for each trip.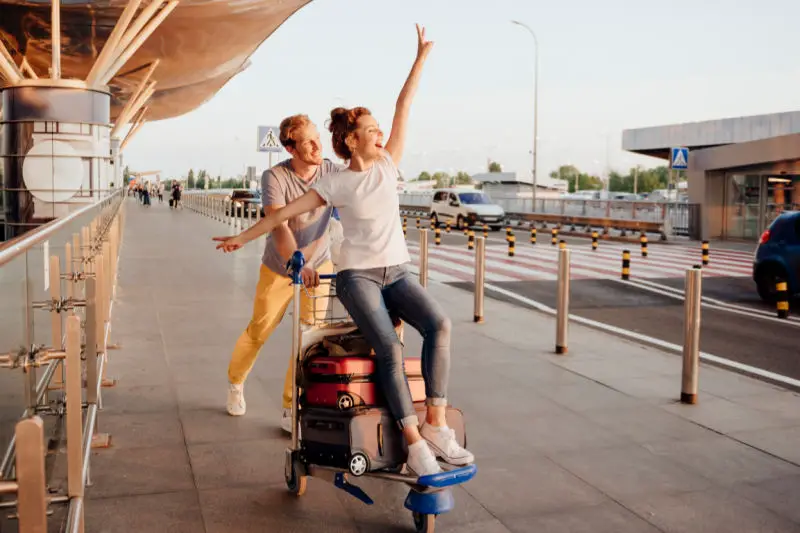 5. Take the right payment card with you
This might sound like not much of a savings, but I set up a brand new personal bank account with an online bank, after I realised that our brick & mortar bank (as lovely as they are for UK savings, mortgage and personal accounts) was charging us for withdrawing money abroad.
These days it's not very smart to travel with travellers checks or to much actual cash as you can easily use your card pretty much anywhere. There is also less chance of money loss or problems of running out of money.
6. Explore your travel destination for free first
Find out what museums, galleries and local attractions are for free. You might like to do this before you travel, as it involves a bit of research. Alternatively head over to the visitor's information centre and ask.
Some attractions might be cheaper on a particular dates or late in the afternoon. Often you'll also find free open days, which are a great way to explore the place like a local.
7. Go in depth exploring
The more I travel, the more I like to travel less. I know that sounds a bit strange, but when I was younger we would often travel 2 hrs each way to reach our destination each day to start our walk or to explore new city.
These days I prefer to book somewhere for one week and start my exploring from the front door. I plan my walks from my holiday accommodation first and then add few days, when we travel by public transport to explore the near countryside.
Not only it makes us more relaxed when on our holiday, but we also save time and money by not travelling around too much.
8. Join travel rewards schemes
I don't tend to do much of these, but I know you can save quite a bit of money off your travel. Few ideas include:
Using travel discounts and coupons
Using family deals
Using air miles and collected frequent flyer discounts
Holiday hotel rewards schemes
Sing up to a newsletter & wait for a discount or code off your travel
Use student or young person's discount (or senior person's discount)
Utilise any credit or debit card rewards points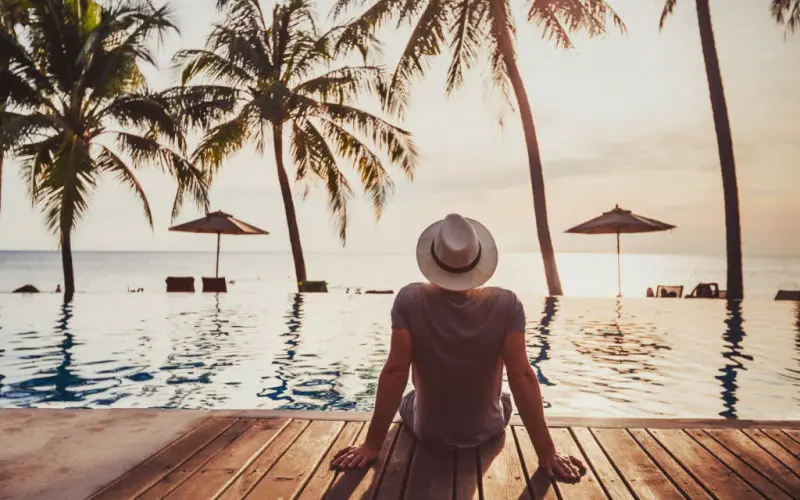 9. Travel overnight to save on holiday accommodation
This might not be for everyone, but you can certainly save money by not booking a hotel accommodation and move to your next destination during night (which doubles up as a your sleeping time).
This is particularly useful if you choose to travel by train as you get the most comfortable (full length) bed as a standard.
Plane or bus can't quite compare unless you pay extra money if which case it's probably the same price as accommodation and travel at the same time. Do your homework and check before you decide.
10. Don't go on organised day tours
Okay, this might be tempting and sometimes it can save you some time, but overall we've been avoiding organised day tours to not only save money but our sanity too!
It might be a great option for some, but if you can work out how to get to your destination using public transport (or even higher car) you'll be much better off to travel on your own and enjoy the day at your own pace.
You can stay in your destination later after all the day tours have left and I'm sure you'll save money too.
For example the most visited tour in Prague is to go to a nearby castle Karlstejn which can be reached by train in 30 min for about £2 return ticket. The day tour cost around £35 and that doesn't include the admission to the castle!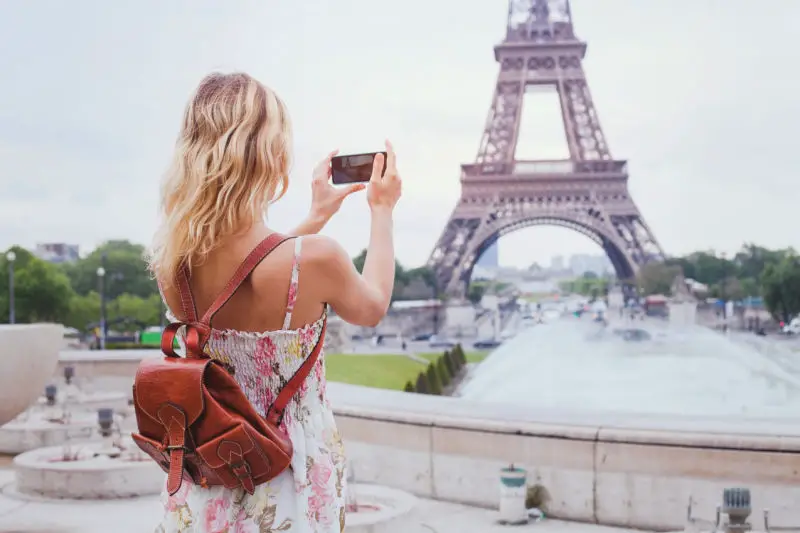 11. Change the way you travel
Here are few ideas on how to save on your holiday, but they do require you to think outside the box. This is not your usual type of holiday, but if you are looking for a low budget time away, these ideas will help.
Home Exchange
Camping
House Sitting
Volunteer
Stay in hostels or dormitories
Rent an apartment & go self-catering
12. Eating out
I'm sure you already know that lunch menus in restaurants are much cheaper than dinner menus. The problem is that when you are working you can't really get the benefit of such offers which is where your holiday comes in!
So, whilst on your holiday, eat out your main meal at lunch time and have a smaller dinner in the evening. It works perfectly if you are on a city break and you can enjoy delicious local food on a fraction of the price of an evening meal.
13. Eat where the locals do
Most restaurants in the middle of the towns (or next to a popular tourist attraction) are for tourists and the locals don't usually eat there. That's because they know it's more expensive and they probably don't offer as authentic local food as their local bistro, pub or restaurant.
Check out the restaurant offerings in advance and compare menu and prices and then decide, but I can pretty much guarantee that you will find that eating away from the tourist attractions and centres will be much cheaper and more enjoyable experience.
14. Have a picnic in a park
In the summer, this is the easiest thing to do! Buy local delicatessens, pastries, fruits, breads and other picnic food and head for the nearest park. You might need to stick with the soft drinks as most towns don't allow to drink alcohol on the streets or parks.
I'm sure there are many other ways to save on your holiday travel, so what are you favourite tips? I'd love to know, so share them in the comments below.
Money saving tips to help you to save for your holiday
Related travel tips
Stay in touch
Hope this post inspires you and of course, I'd love to know what you think! Let me know in the comments below or find me on Instagram, Facebook or Twitter and add the hashtag #practicalfrugality so that I can see your post.
Or why not subscribe to my weekly newsletter with frugal living tips and recipes straight to your mailbox.
Magdalena