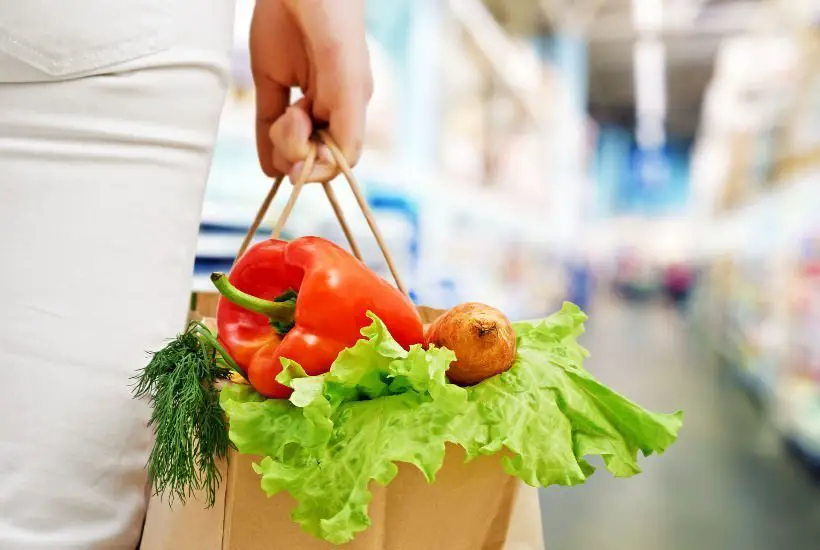 Since most of our income is regularly budgeted for house rent, mortgage, insurance and house utilities, where it can be difficult to find a lot of saving, food budget is one where you can make a substantial saving. Even if you have a good food budget, it never hurts to be more frugal, so that your money stretches a little further.
To get you started with saving when food shopping, let's have a look at a few food shopping tips, that really work.
Make a meal plan
Make a meal plan for the week so you have an idea of what items you need for the week.
Check what food you already have at home
Take your meal plan and go "shop" in your kitchen food cupboards, fridge or freezer to see what items you have on hand already. If you find that you have a lot of half-empty packs or leftovers from previous days, see whether you can make a recipe from those ingredients and adjust your meal plan for the next week.
After that make a list of any remaining items you'll need for your recipes for the week. If you are looking for recipes inspiration, I have my favourite recipes right here on Practical Frugality blog.
Check for any supermarket coupons with money off
Remember to take your list with you to the food shop or supermarket, along with any coupons you might have found for items on your list. Remember only to buy items that you really need, don't be swayed by the discount if it's not something that you won't use or don't like. Also make sure that you check any alternatives that might be actually cheaper than the item you have a coupon for.
Don't buy anything else that's not on your list
Only select items at the store that are on your list, or items that you know you must have before your next shopping trip, that you forgot to put on the list. (i.e. deodorant and you are almost out, etc).
Look at the food alternatives
I try to buy Frozen Fruits and Veggies whenever possible. I know that fresh taste better, etc. but, if you are new to eating at home, and meal planning, you will find that frozen work better in the beginning because you don't have to worry about them spoiling before you are able to use them!
In the same way, I've stopped buying some of the big brand food items, as the supermarket own-brand taste exactly the same, but it's a lot cheaper. This could easily be up to 50-100% cheaper than the same item that's branded.
These are 5 simple ways to save at the supermarket of a food shop that personally work for me when I shop, and I hope they work for you. I have many more tips, but I'll save those for the next time!
Other food money saving tips you might like