The painful truth is that many people hold on to items they should have gotten rid of a long time ago.
Maybe they have not needed these items for some time or no longer have any use for them, but they can't get themselves to throw them out, donate them, or simply give them away.
These items end up causing clutter that impacts their physical surroundings and takes up mental space and energy that would be better used thinking of something else.
If you already have clutter in your home, we will show you a few tips you can use to get rid of it. We also have tips for keeping your home clutter-free once you finish this first step.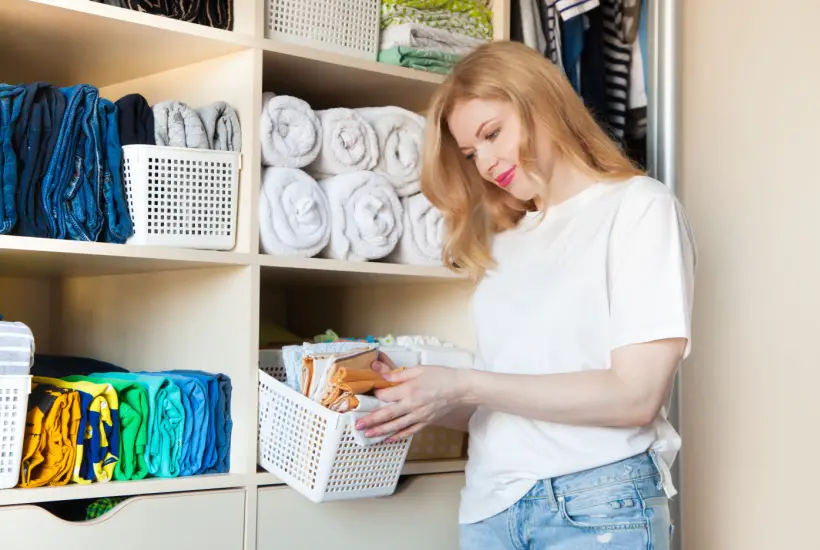 RELATED
---
Sort out your clutter first by separating everything
The first step is separating everything into piles for keeping, donating, or throwing away. Items to be kept are considered as things that you need and that you have used in the last six months.
Do not be sentimental about this because if you are, you might be left with some clutter once the process is done. Anything that is usable, but has not been used in six months, should be donated. Lastly, we have items that need to be thrown out.
These cover anything that you cannot keep or items that are in such a bad condition that they cannot be donated. If your first instinct is to throw something away, do not hesitate to do so.
Decide what to Donate and what to Sell
There are lots of organizations that receive donated items, and you can find lots of them in your area.
Everything that you donate should be usable by the person who receives it, and it is bad practice to donate anything that is not usable or that you cannot see some use for. These are the items to throw away.
Once you have donated everything you need to, it is time to sell items you do not absolutely need from your keep pile.
Yes, there will be some items that you keep for nostalgic reasons or because you spend a lot of money on them, but that you never use. You can make back some money by selling these items.
You will not get the full price for them, but there are numerous marketplaces where you can sell them online. You can also always go with a garage sale if you would like to move the items faster.
Get a Professional to Take the Items You Want to Throw Away
The last step is getting rid of the clutter you have remaining. Everything that is in your throw pile, as well as everything that is left from the garage sale, has to go.
Because you do not want these items to end up in the environment, you should get rid of them properly.
Traditional residential garbage collection will not work here because you may have larger items that will not fit in a bin.
You are left with junk removal or dumpster rental. If you are looking for an affordable option and do not mind doing some of the work yourself, dumpster rental Miami is the best option for you.
Companies that offer dumpster rental services bring the dumpster to you and then pick it up once you complete your project. Companies like Waste Connections have dumpsters of different sizes depending on how much clutter you need to get rid of.
They also provide timely dumpster pickups, and you can even download their app to get notified so you do not miss the collection day.
Keeping Your Home Free of Clutter
Now that you have gotten rid of the clutter, how do you keep your home clutter-free? Start by living within your means. This means that you should only purchase what you need and let the space you have dictate what you can buy without feeling like you will not be left with enough space.
Second, purge often. Stuff accumulates because we do not take the time to think about whether we need what we have and do not purge often enough.
Set aside some time two to three times a year to go through your items to find what you can purge. Once you do, you will see your space open up, and you will be thankful for the clutter-free and stress-free living environment.
Third, ensure everything has a place to go. You should have a place for everything and ensure everything is in its place. Not following this rule means you have a lot of items in limbo with nowhere to go. Because of this, they end up all over the house and make it feel cluttered, even if it is just a few things out of place.
Decluttering your space has both physical and mental benefits. Many people feel nostalgic about things they own, causing the accumulation that leads them to live with clutter. Getting rid of this clutter a few times a year will help immensely, after which you can focus on keeping your home clutter-free.
Stay in touch
Hope this post inspires you and of course, I'd love to know what you think! Let me know in the comments below or find me on Instagram, Facebook or Twitter and add the hashtag #practicalfrugality so that I can see your post.
Or why not subscribe to my weekly newsletter with frugal living tips and recipes straight to your mailbox.
Magdalena