You may find that you're spending more time at home lately. This can be especially true if you are someone who also works from home.
Instead of sitting around doing nothing, it's best to engage in different activities that keep you moving. This will help you avoid boredom as well. If you find you have a lot of free time on your hands then you're in the right place to gain some tips for how to keep busy around the house.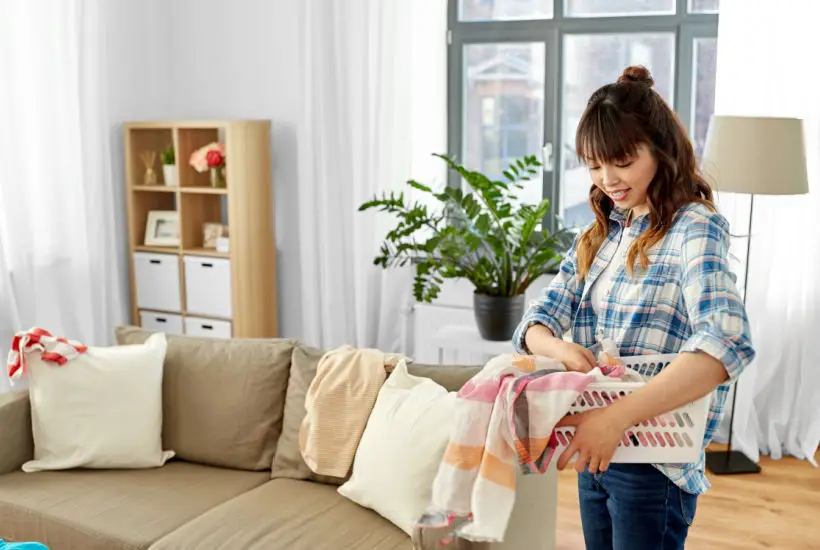 Clean & Declutter
Now is a good time to pick up your cleaning supplies and make your house germ and dirt-free. You may even want to perform a deep clean in areas you often ignore or overlook. Just make sure you leave the heavy lifting up to the professionals. For example, if you come across an issue with your pipes and water backing up then consider calling a blocked drain plumber. They have the necessary tools and expertise to get your pipes working as they should. You can also think about decluttering your belongings and making room for the items you use and love. 
Exercise & Stay Active
Exercise is a great way to pass the time around the house. Consider setting up a home gym or streaming yoga classes on your TV. When you have a home gym there will be no excuses as to why you can't exercise. There are many benefits that come with staying active and breaking a sweat. Another idea is to get outside and enjoy the fresh air and nature as you walk or hike trails in your area. You may even want to plant a garden that you can choose to work in when you have some time on your hands and want to be outside. 
Start A DIY Project
Take a look around your house and think about what you can do to improve it on your own. You can keep busy in your home by starting a DIY project. For example, maybe you teach yourself how to build and paint furniture or you put up a gallery wall of pictures in your living area. Another idea is to tackle the bedroom and see how you can make it a better sleep environment for yourself. There are many DIY home projects you can teach yourself if you're feeling motivated and are willing to learn some new skills.
Cook & Try A New Recipe
If you want to keep busy around the house then consider putting your cooking skills to the test. Experiment with dishes you know you like to make or branch out and try a new recipe. Baking can be fun to do when you have some time as well. Cooking can be a very mindful and rewarding activity if you take your time and focus on what you are doing. It's also a great opportunity to get your children involved with preparing meals and teaching them how to cook. Just be sure to sit down and enjoy a home-cooked meal together every so often to analyze how you are doing in the kitchen.