From letting in hints of sunshine through roman blinds to having soft, plush fabrics surrounding you, having a comfortable space is vital. In fact, this is so important that your environment can affect your physical and mental health. Regarding your home, it's ideal to look into possible ways to create a relaxing environment, and here's how!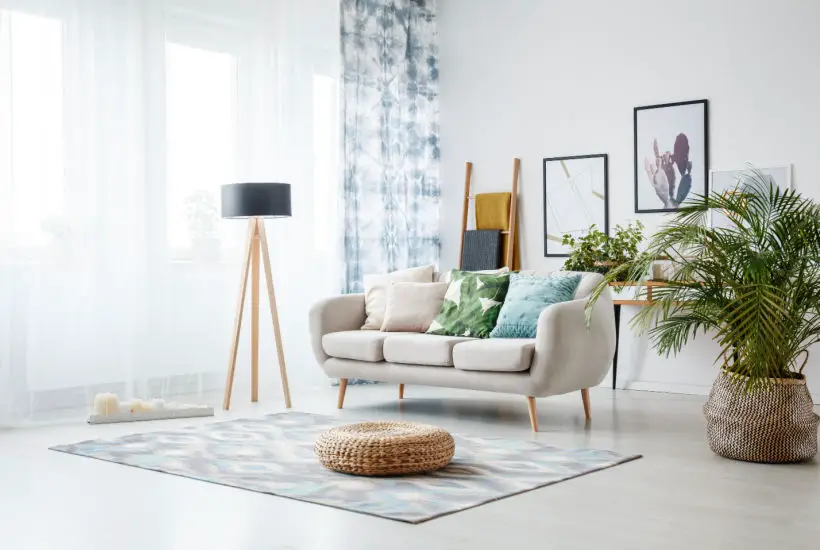 Rearrange furniture
Does your space feel small? Small and enclosed spaces have a way of making people feel trapped. It just so happens to be the exact opposite with larger spaces, especially for homes. You won't even need to tear down walls; sometimes, all you really need to do is just do some rearranging. Taking the time to rearrange your furniture may seem daunting at first, but the results are well worth the effort.
You can easily maximise the available square footage in your home by taking the time to make your room feel fresh again. By rearranging the furniture, you can create an entirely new room that is both functional and attractive. It doesn't even need to be hard either; one of the best ways to do it is to use an online room and floor planner.
Clear the clutter
Sometimes, what makes your home feel chaotic isn't you or your family but the clutter that surrounds the home. While clutter is common, it's especially more prevalent in homes that have a child. Having a tidy home is important. Not only does it make you feel good, but it also allows you to function better. A clear space allows you to focus on what you need to do and can even help you sleep better. Cluttered spaces have a way of creating a cluttered mind, and you're going to want to avoid this at all costs.
Add plants
Sometimes, all we really need is that touch of nature. Adding creativity is vital, and that much-needed touch of nature is able to do just that thing! Plants have many benefits, ranging from enhancing the aesthetics of a room to improving air quality. Adding plants is a great way to create a relaxing environment for you and your family. There are many types of plants and varieties to choose from, and the best part is they require minimal care.
If you have never decorated with plants, you're missing out on a fun and interesting way to personalise your living space. Decorating your home with plants may be the most satisfying experience of your life. You'll love how they brighten up your home and make it feel more like home.
Focus on scents
Aromatherapy uses the natural smell of plants to inspire feelings of relaxation. It also helps to alleviate pain and stress. You can use aromatherapy at home, in the office, or on the go. But when it comes to scents in your home, it doesn't necessarily need to be aromatherapy, such as essential oils or diffusers. While it's true that scents such as lavender can have a very calming effect, you can even just burn a candle instead. This alone can make the space feel marvelous!