Source: ahelicoptermom.com via Karen on Pinterest
Homemade Valentine's Cookies: Dream vs Reality
A few weeks ago I saw a pin on Pinterest from my fellow blogger at A Helicopter Mom, where she made some beautiful Valentine's Day Cookies. I was inspired to try and make some of my own with my kids for a fun indoor activity while we've been snowed in. Now, I am realistic about my decorating skills and I knew that it was highly unlikely that mine would turn out as gorgeous as hers, but it was my dream they would come close.
This is the REALITY of how my cookies turned out. I was having a chat about them with my friend from Still Blonde After All These Years about them on Google+ and she encouraged me to be brave and share these with you. I should also confess that I spent two hours with sanitized tweezers trying to get those letters spelled (and sized) right and the other two were supposed to be hearts 🙂
Decorating aside, the cookies (and icing) came out delicious! I just can't decorate as well as I can cook. Our local crafting store offers some classes in cake decorating, and I am thinking of signing up for some when it warms up this spring. If you need an excellent sugar cookie (and homemade icing) recipe, I encourage you to try the one on the A Helicopter Mom post, the kids all loved it. The four cookies seen in my picture were all that was left by the time I was done "decorating". The kids felt it necessary to "destroy" all the evidence of the cookies that weren't photo worthy.
Have you ever tried to re-create something you have pinned on pinterest? I'd love to know what worked out well (and not so well) for others too!
This post is linked up at: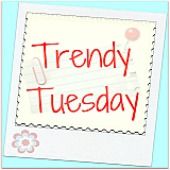 Trendy Tuesday

 Take a Look Tuesday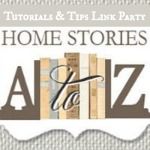 Tutorials and Tips Link Party

We Made That